PROFESSIONAL WATER DAMAGE REPAIR SERVICES
Best 24/7 Emergency Service Restoration Company
Full-Service Water Repairs
Water-related disasters cause damage immediately, and the longer that water remains on your property, the more damage it can do. Water deteriorates organic materials and that makes everything from metal piping to wood structures vulnerable. These damages can be widespread, impacting large areas and different systems, often making the water damage repairs fairly complex. Because of this, and navigating the restoration insurance claim, it is a great idea to get in contact with your local water damage repair company.
When you call Power Restoration, we will send a water damage specialist to your property immediately to offer a free water damage inspection and start the process of restoring your property as soon as possible.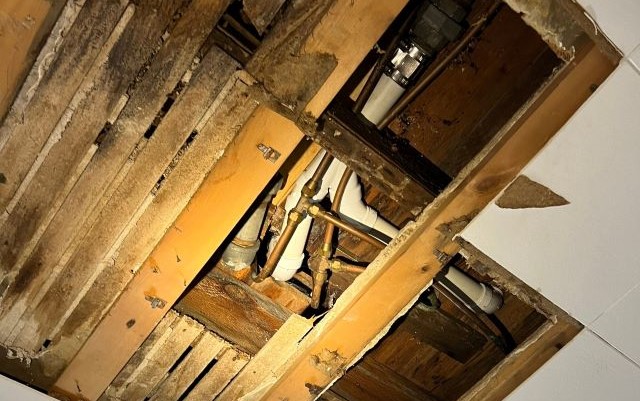 call Power Restoration For all of your restoration and cleanup needs
Types Of Water Damage Repairs
Water can cause damage to many different materials and systems which means that our water damage repair technicians have to be certified, skilled, and well-versed in a wide variety of water damage repairs. The most common types of water damage repairs include:
The Water Damage Repairs Process
call Power Restoration When Your Property Has Water Damage
Why Work With Power Restoration
Power Restoration offers 24/7 emergency response services so that you can get the help you need no matter what time a disaster impacts your property.
Many restoration jobs require professional equipment. Power Restoration has the best equipment in the industry to salvage your property and belongings.
IICRC Certified Technicians
We pair the industry's best equipment with our IICRC-certified technicians to bring you an unmatched property damage restoration experience.